The ABMA has annual elections for various board positions.  Our nomination process starts in the fall and voting occurs in the spring.  If you have any questions about our election process, please contact the Nominations and Elections chair, Scott Trauger. 

The following ABMA election information is provided to assist voting members in determining who will fill the open board of director positions for the upcoming 2023-2026 term.  Voting members (Professional, Active, Emeritus, and Lifetime members) will receive an email in February with an embedded link which will allow you to vote for ABMA Board of Directors.   

ABMA Board of Director Nominees for the 2023 - 2026 term:
These five (5) nominees are willing to serve the ABMA for the next three years.  In order to know your nominees better, please be sure to read the following biographies of each of the candidates below. Once votes are tallied, the results of the election will be announced at this year's annual conference in Atlanta.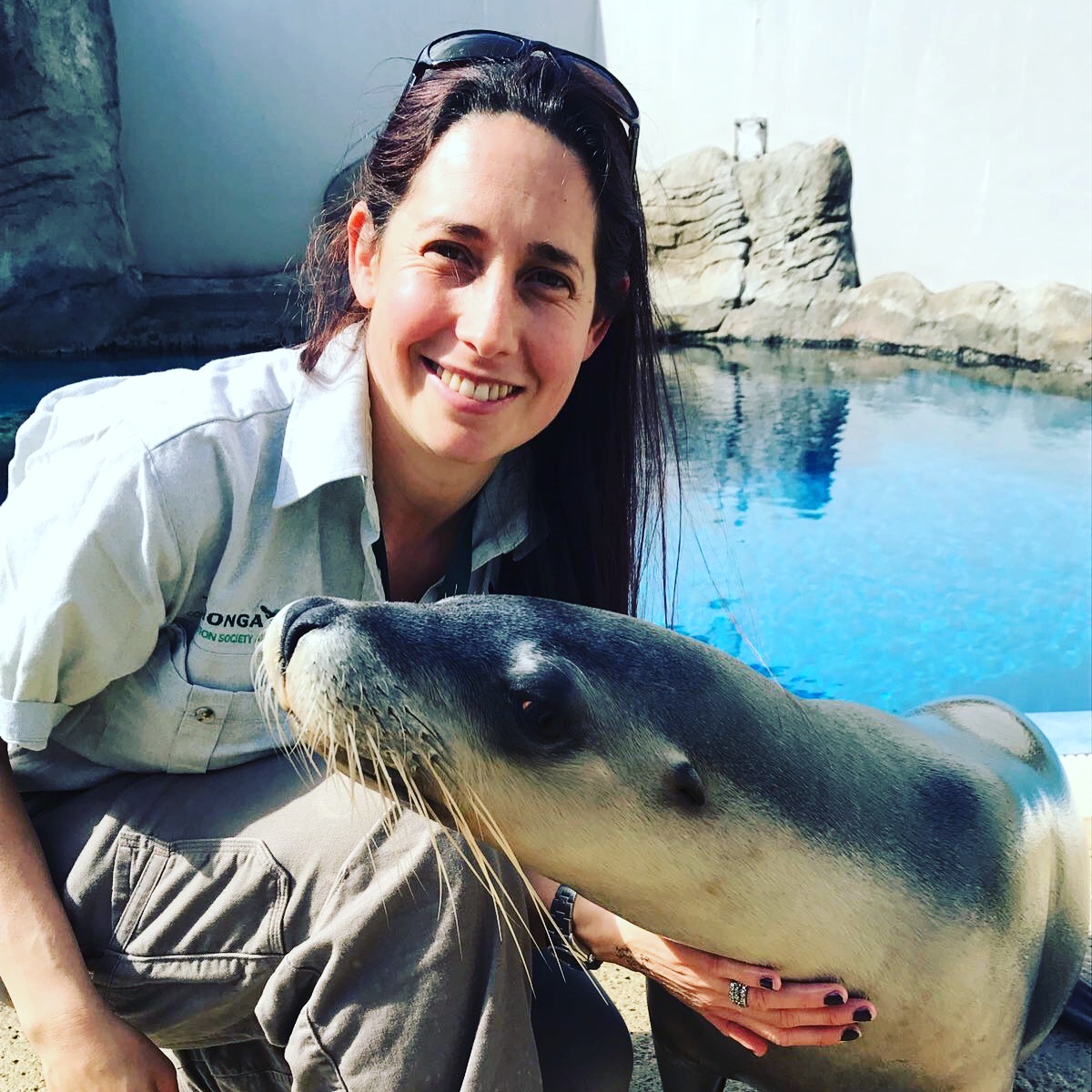 Elly Neumann
With a background in Science and Education Elly has been working in Zoos for the past 23 years. Currently Elly is the Coordinator of Welfare, Training and Enrichment at the Jerusalem Zoo in Israel.   
Prior to her current role Elly worked for 20 years at Taronga Zoo in Sydney Australia where she was a Senior Keeper and Trainer in the Animal Presentations Unit. She was also a Trainer at the Taronga Training Institute where she developed and taught certificate courses in animal care, welfare, training and enrichment to a range of students in zoos all across the country. 
Whilst living in Australia Elly was a founding member and the chair of the ASZK Animal Training community and a member of the Animal care and management IRC who developed the first nationally accredited animal training course "certificate IV in animal behaviour and training".  She has also been a member of the IMATA education committee and is currently a part of the AZA BSAG Animal Training Working Group and an EEP coordinator for EAZA.
Elly joined the ABMA Board of directors in 2020 as a way of contributing to the wider zoo community. She is passionate about increasing keeper skills through educational development in animal training, enrichment, welfare and conservation. She is grateful for the opportunity to be a part of the ABMA and hopes to continue to work together with the ABMA community to continue to build a space where members can share, learn and get involved.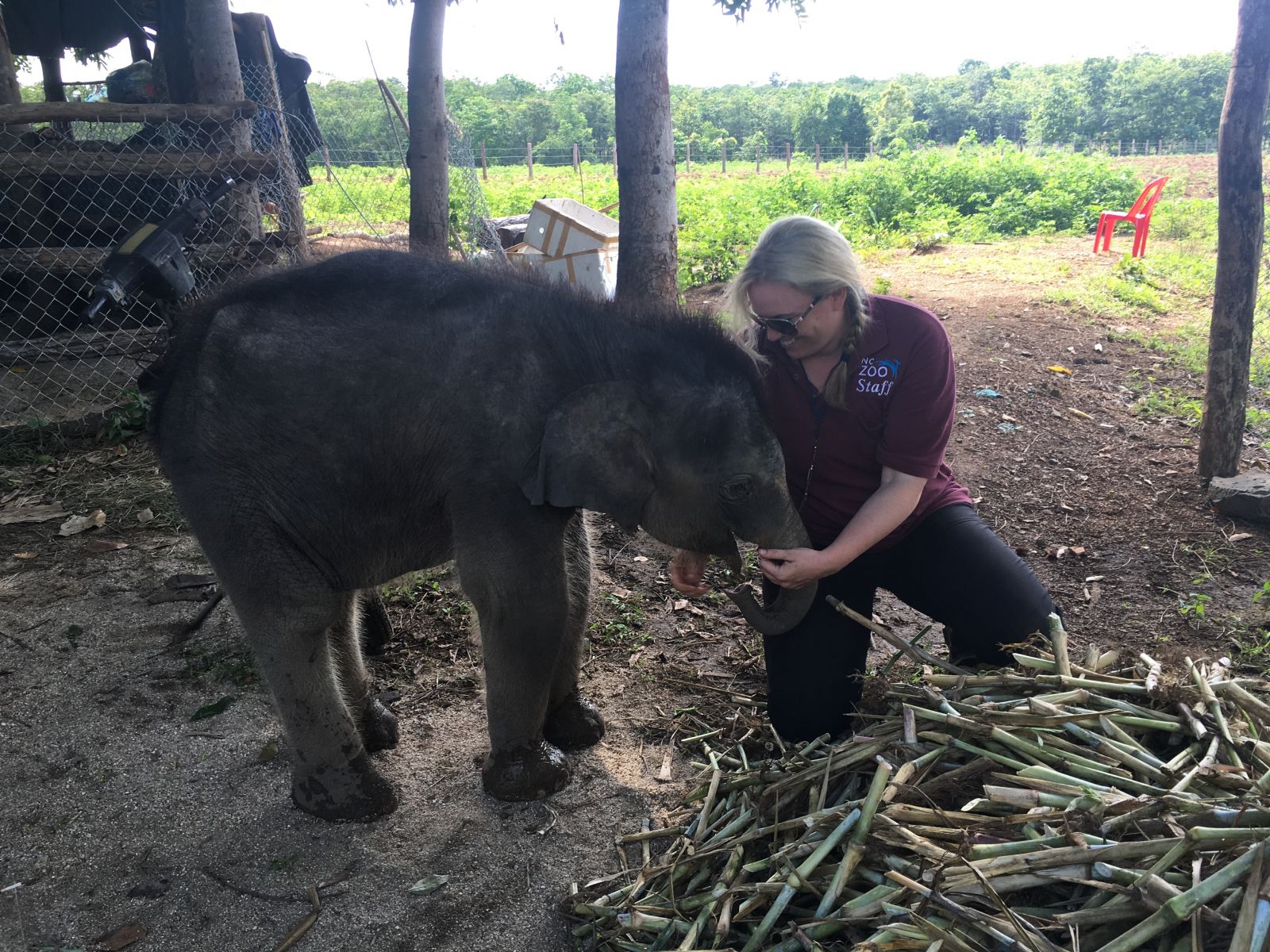 Erin Ivory
Erin has over 22 years of experience working with a wide variety of taxa as she started as an aquarist, then moved into marine mammals, and to terrestrial species. She has worked with many different species throughout her career as a zoologist, however, elephants have been her specialty. Ivory has developed several programs, workshops, and collaborations with various local indigenous communities, governments, zoological facilities, conservancies, and NGOs to improve animal health, welfare and conservation around the globe.
In late 2022, she founded C The Future, an organization that connects zoological and veterinary professionals with local grassroots initiatives to improve animal welfare, health and conservation in low income countries with critically diverse ecosystems. This program combines travel with purpose with grassroots animal welfare and conservation initiatives for cross cultural collaborations for systemic and sustainable change.
In addition, she provides consulting on animal behavior, training, staff development, animal welfare and education program development and management. She currently serves on the board for ABMA as the editor of Engage. She has been collaborating with other board members and interested ABMA members to reimagine Engage for 2023.  Ivory is an active member of the IUCN Asian Elephant Specialist Group, and is using her connections with conservationists globally to challenge current human-animal mitigation practices and encouraging the addition of animal learning theory and positive reinforcement to mitigate conflict and increase wildlife rehabilitation success. ABMA is critical to the advancement of animal welfare and developing strong leaders to protect the animals in our care. She has been an active member of the ABMA board and would like to serve another term to continue to collaborate with this amazing team of individuals as leading experts in the field of animal wellbeing.
In 2019, Ivory received her masters in Anthrozoology from the University of Exeter in the UK. When she is not traveling abroad, she splits her time between North Carolina and Michigan with her cat, Kiara.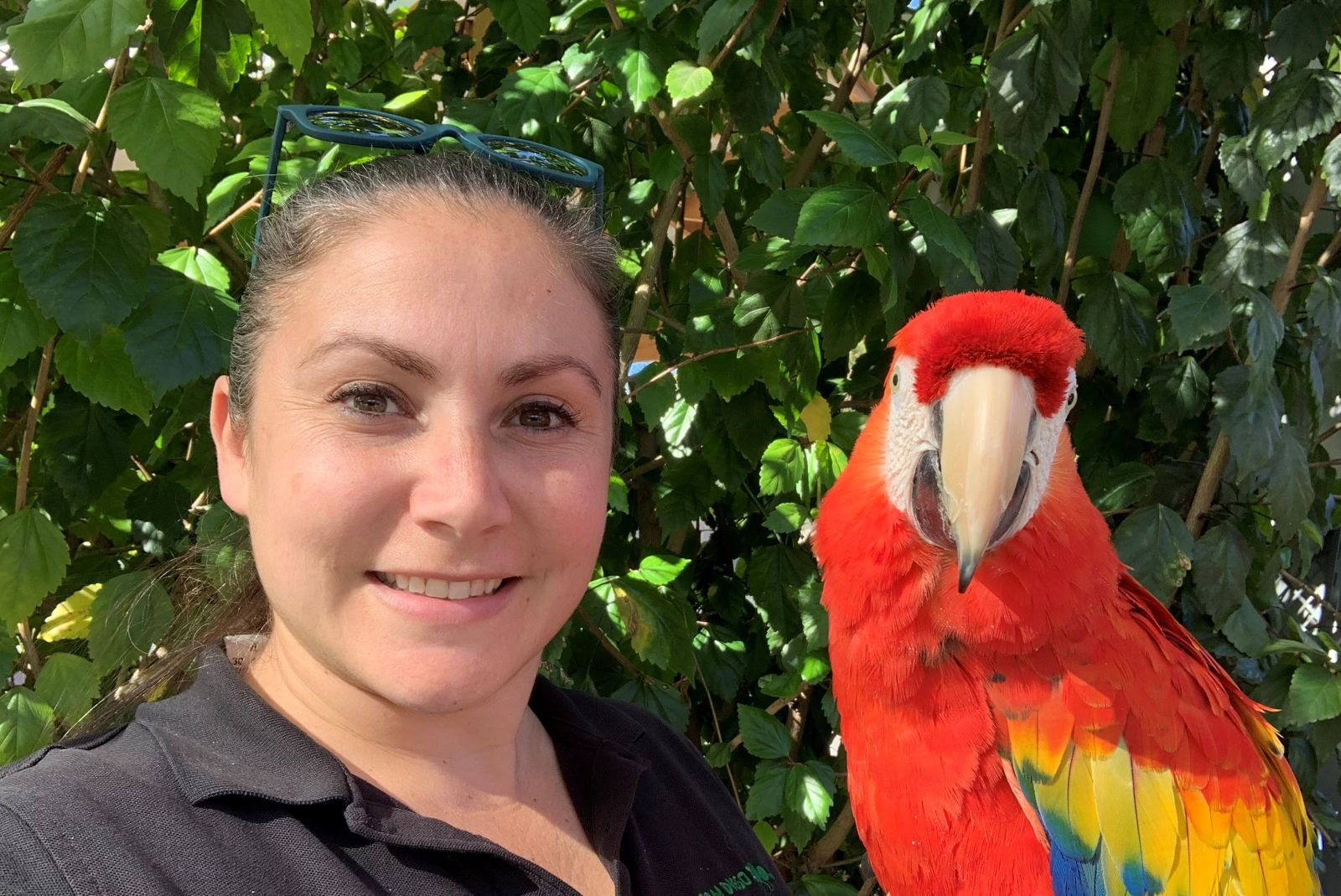 Kelly Salamone
Kelly has been working with animals for over 20 years. She has experience with domestic and exotic animals and has worked for the San Diego Zoo for the past 17 years. She started as a seasonal wildlife care specialist and over the years has had the privilege to work with a wide variety of ambassador animals. She currently works as the coordinator for all ambassador presentations and has a passion for creating presentations that allow guests to feel connected to wildlife and conservation. 
Kelly has been a part of ABMA's Research and Evaluation Committee since 2018 and became the Chairperson in 2019. In this role Kelly has worked with the conference committee to incorporate feedback form our conference surveys, and make sure our attendees' ideas are being utilized when possible. She has also been an integral part of the team creating the new Video Vocabulary, which will debut in 2023 for all members. 
As part of the Board of Directors, Kelly would like to continue to focus on member benefits, member retention, conference evaluations, and effective sharing of knowledge to members worldwide. 
Thank you for your consideration.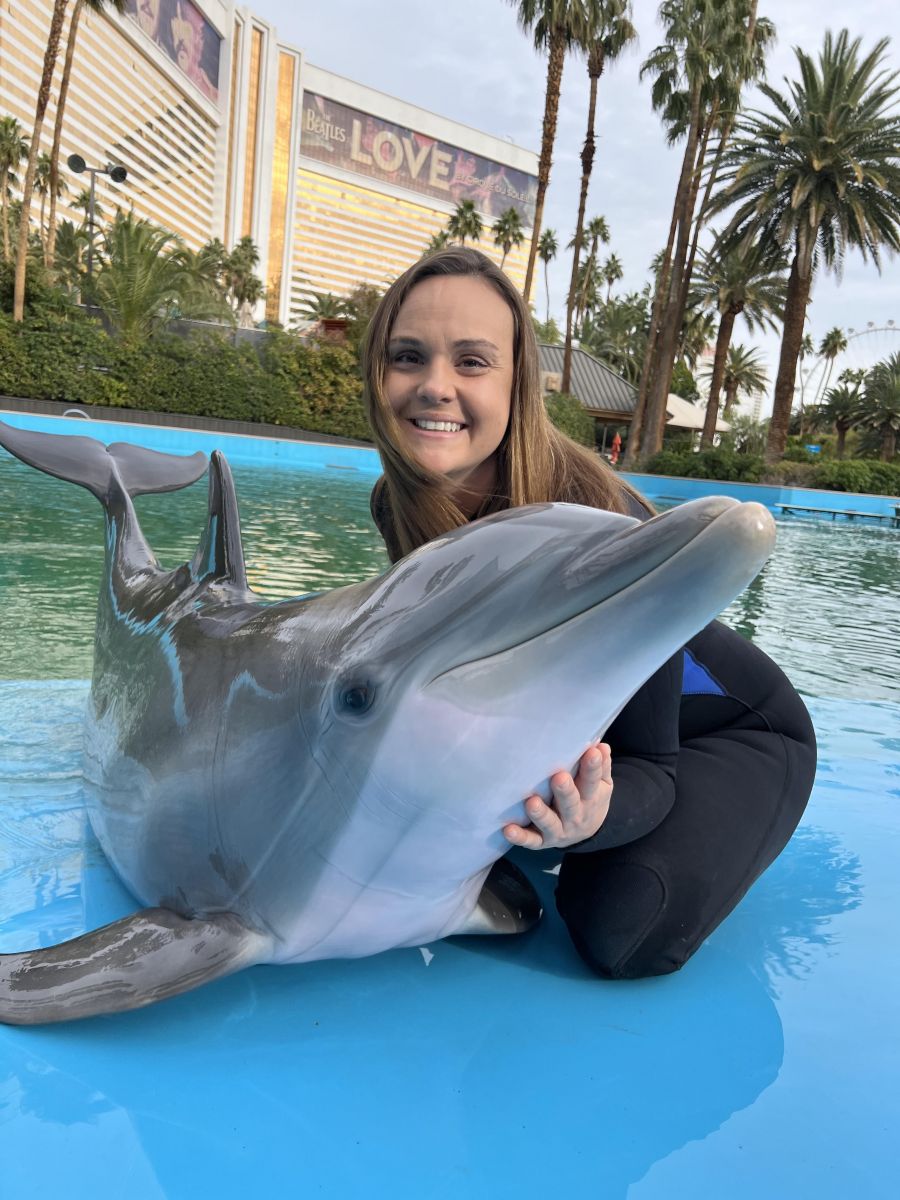 Sandy Jabas
Sandy grew up in rural Minnesota then joined the US Navy: While serving, she volunteered at various facilities near her assigned duty stations, to include: the National Aquarium in D.C., Birches Aquarium at Scripps Institute of Oceanography and San Diego whale watching tours. After the military she continued her education and worked as a program Facilitator and Animal Handler at the Ecotarium and a Veterinary Assistant at Compassion Veterinary Clinic. In 2013 she graduated from Moorpark College's EATM program and went on to intern in dolphin care at Six Flags Discovery Kingdom until a position opened at Siegfried and Roy's Secret Garden and Dolphin Habitat at the Mirage in Las Vegas. Sandy has been at the Mirage for over 9 year and is currently a Senior Dolphin Care Specialist and Research Coordinator. She has facilitated participation in various training and research projects which have led to multiple research publications. Sandy has been passionate about ABMA since she first learnedabout it in 2012 and presented in 2013 in Toronto. Since then, Sandy has been actively involved with conference moderating, presentation judging, ABMA committees like public affairs, merchandise, education, she is currently the Co-Committee Chair for Government Affairs. She has also helped create ABMA's newest committee Diversity, Equity and Inclusion and is the current Committee Chair. She also sits on the board as a Director at Large. Sandy is passionate about training, research, networking and sharing the knowledge to better the lives of animals in managed care and in natural habitats. ABMA has nurtured her passion since 2012, and now she wants to give back and help navigate ABMA's future while reaching out to people like you, who bring so much talent and experience to the professional animal field.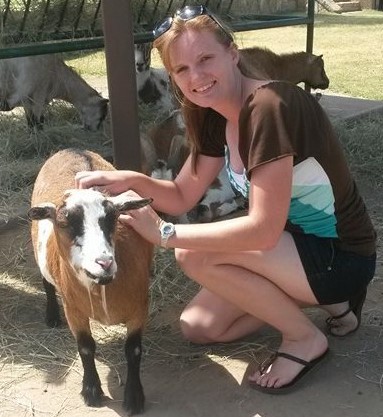 Shannon College
Shannon is a Manager of Ambassador Animal Experiences at the Dallas Zoo in Dallas, Texas, USA. With over 15 years experience in professional zoological settings, Shannon has focused her career on animal training and care, conservation messaging, and sustainable environments. She strives to engage people with wildlife, drive empathy, and encourage visitors to create a better world for animals and themselves. She has been involved with ABMA since her first conference in Pittsburgh in 2010, and since has served with the Honors and Awards Committee, the Sponsorship Committee, the Proceedings Committee, and currently co-chairs the Conference Content Committee. Her goal while serving with the ABMA is to provide novel and universal content, and to promote a welcoming and approachable atmosphere that invites all to join in and share the knowledge.